We are pleased to offer this site to provide co-operative support to Not for Profit (non-profit) organisations and charities in New Zealand.
The charity (non-profit) sector in NZ is vibrant, diverse and active. The advent of the Charities Commission (now Charities Services, a part of  the Department of Internal Affairs) in 2005 has lead to much discussion about not-for-profit organisations and a surge of registrations to become a NZ Registered Charity.
FREQUENTLY ASKED QUESTIONS (FAQ) ABOUT NFPs IN NEW ZEALAND
We receive a number of requests for information about non-profit organisations and charities in New Zealand and their organisation etc.
In the hope that it may assist, we provide a number of FAQs (found at right under 'Posts' or 'Archives')  based upon our experience. We wish to stress that not-for-profit.org.nz cannot accept any responsibility for any information provided here. This information is provided in good faith and any errors or omissions are regretted. Please let us know of any errors you find.
As the government information pages change frequently there may be errors in these links. Please advise the webmaster of any mistakes or dead links you note in these pages.
__________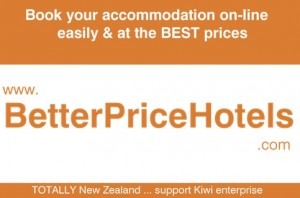 We are grateful to betterpricehotels.com who sponsor this site. Please support our sponsors
Upcoming NFP governance training from the Institute of Directors (2015)